No idea who I was telling about it, but The Exile. We read it for the articles and thank the Russians for their lax libel laws.
Continuing my selection of the choicest retro-styled, psychadelic, fast-twitch shoot-em-ups, may I present Grid Wars 2: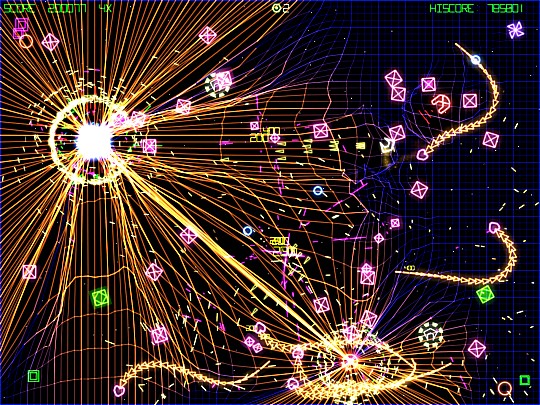 But this is a game in disguise. Its really a strategic herding and farming game. Its a very fast RTS.
Manga engineering – huge Russian ekranoplans (half plane/half ship). 500 tons, 400 kmh, ten jet engines. Sadly/luckily now sitting rusting on youtube.
Just No! Jet-powered Sinclair C5 – I'd say it keeps the population down, but its not the engineers that we want to get rid of.